Note on Kurosawa Quality
Kurosawa only accepts ingredients from sources known and visited directly by our head chefs. We are committed to securing the most delicious and reliable ingredients through a unique, quality-driven network of providers.
Roppaku Kurobuta Kagoshima Pref.
Named after the 6 white spots on their feet, snout, and tail, the Roppaku Kurobuta of Kagoshima Prefecture is the result of 400 years of breeding between Berkshire pigs of England and the native pigs of Kagoshima Prefecture.
Known for its tenderness and savory umami but light fat, kurobuta is among the most famous pork in Japan.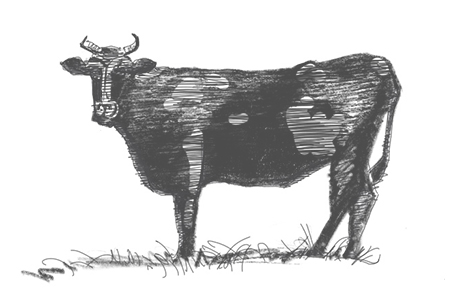 Kuroushi Kagoshima Pref.
The Kagoshima Kuroushi is the result of a long history of selective breeding and improvement of multiple native Japanese beef cattle, including the Tanegashima, Kaseda, and Hashima breeds. Beginning in the Edo period and continuing throughout the Meiji Restoration, this breeding process has its roots in the earliest refinement of meat-eating culture in Japan.
Developed in Kagoshima, the home of Japan's most renowned wagyu beef, Kuroushi is revered for its delicate marbling and rich umami.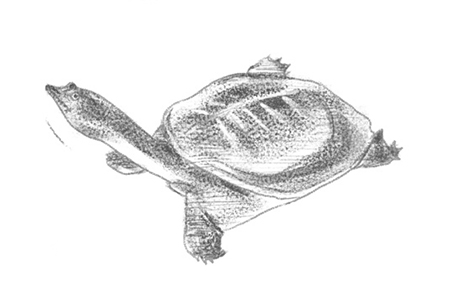 Soft-shelled Turtle
Its remains found in shell heaps as early as the Jomon Period (~14,000 BCE), the soft-shelled turtle has a long and deep history with Japanese people. Coming primarily from Saga, the leading producer in Japan, we may also acquire our soft-shelled turtles from Shizuoka and Shikoku depending on the season.
It is said that if raised naturally, these turtles have a lifespan exceeding 100 years.
Experience the deep savoriness that continues to mesmerize gourmets after thousands.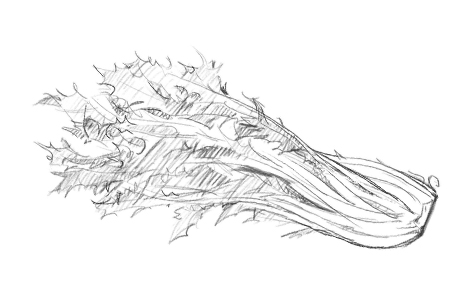 Mizuna
Mizuna is a Japanese leafy green, sometimes said to be similar to arugula or mustard plant.
Grown in Kyoto and sent directly to Kurosawa, its quality may differ due to minor changes in climate or season, so we work directly with our providers to receive the highest quality available.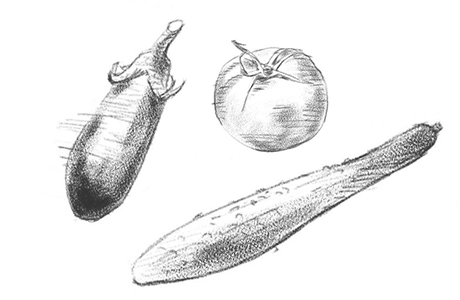 Vegetables
Kurosawa works with the same network of contracted providers in Nagano and Kanagawa to maintain a consistent level of quality.
With a goal of using strictly naturally produced ingredients when possible, chefs consult with their providers on a regular basis to continually improve upon our ingredients.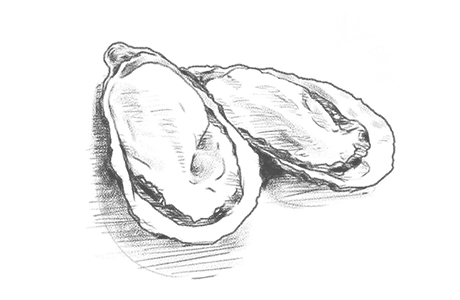 Fish and Shellfish
With the goal of developing a route for bringing in the finest and freshest seafood from all over Japan, Kurosawa chefs go directly to local fishing harbors throughout the country, as well as Tsukiji Market in Tokyo on a daily basis.