Note on Kurosawa Quality
Without exceptional ingredients, delicious food cannot be made. This is the philosophy of Soba Master Kunihiro Takahashi, a man of few compromises. Kurosawa is dedicated to his theory, and takes pride in the attention given to the detail of every dish, down to having three different types of bonito stock used for different soba soup bases.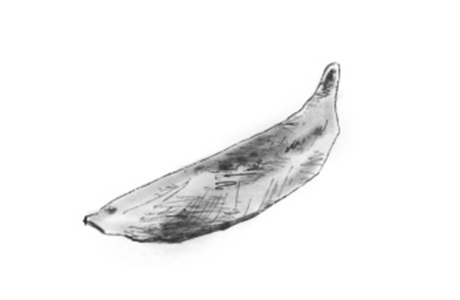 Hongare Honbushi, Satsuma
Kurosawa uses the highest quality dried bonito, Hongare Honbushi from Satsuma.
Dried using a special technique of introducing a specific type of mold during the aging process, the umami and savory flavor of this bonito is perfect for the base of a cold udon dipping sauce.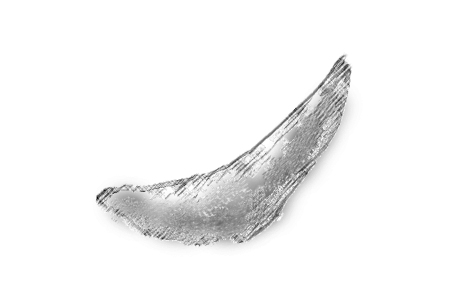 Hongarekanmejika, Tosa
Hongarekanmejika is dried bonito made from Soda Bonito caught in February. It is the highest quality among all Soda dried bonito.
Its stock has a unique richness to its flavor that is prized among dried bonito.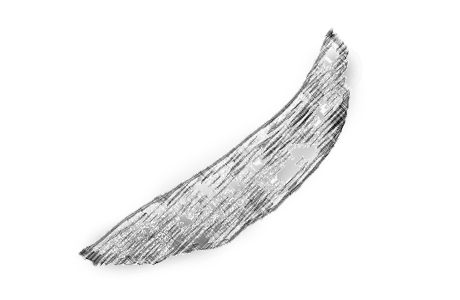 Gokubuto Hongare Sababushi
Of all the different types of bushi (dried fish), mackerel, or sababushi is the most savory.
Selecting less fatty stock allows us to create the best Soba broth by removing excess oils while maintaining a rich flavor without any bitterness.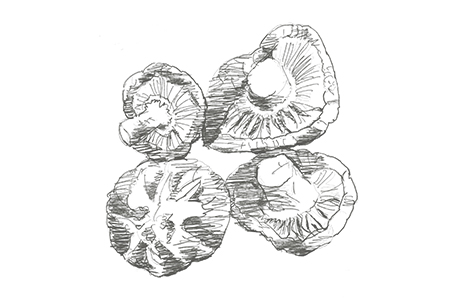 Dried Mushrooms
Kato Family Farming business in Kuju-machi, Oita Pref. takes a great care of their mushrooms with extra time and effort, and local technique passed down.
It is admittedly one of the secrets to Kurosawa's deep and delicious flavor.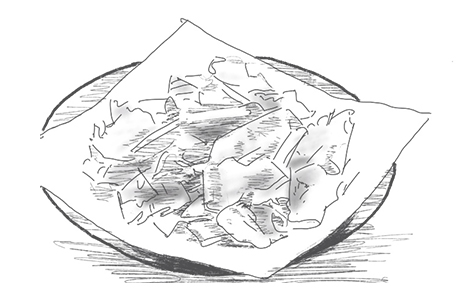 Rishiri Kombu
Kurosawa uses Kombu (dried kelp) that is aged up to one year longer than the industry standard, resulting in a clear and clean broth deeply infused with the savory kombu flavor.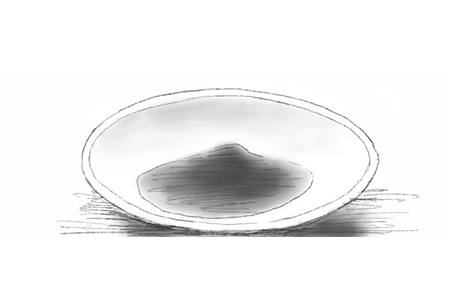 Light Soy Sauce Murasaki Daijin
Murasaki Daijin is soy sauce without amino acid additives, made at Okubo Brewery who maintains a traditional process and untainted method in Matsumoto, Nagano Pref.
Using only ingredients made in Japan, Murasaki Daijin soy sauce is the chosen partner with which Kurosawa chefs present their dishes.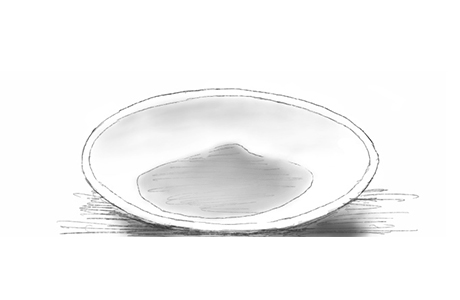 Kajo Hon Mirin
Hon Mirin (Sweet Rice Cooking Wine) is made from carefully selected mochi rice and malted rice that is fermented and aged over months. Fully organic with no additives, the natural depth and sweetness of flavor brought out in any broth.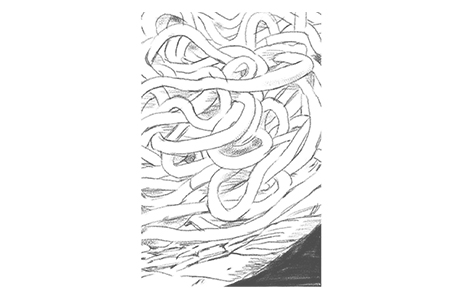 Joshu Flour
Made in Joshu, modern-day Gunma prefecture, Kurosawa chefs use hand ground, unbleached Joshu flour to make udon noodles. Known for it's creamy color, light sweetness, and mild al dente texture, it is a key foundation to delicious udon.